Organ donation - Communication and Behaviour Analysis
Client: Sundhedsstyrelsen (SST) // Danish Health Authority
In 2018, Design Psychology was commissioned to carry out a communication and behavioural analysis of SST´s current information material on organ donation for the general public.

The brief also included the formulation of strategic guidelines to strengthen communication efforts and empower more people to actively choose to sign-up to the Donor Registry, under the current political solution of opt-in.
The Project In short
The "Say-Do" paradox: 80% of Danes state that they support organ donation. However, the sign-up data tells a different story with fewer than 20% registered.
We provided a complete perspective on the organ donation paradox through a socio-technical, behavioural and root cause analysis. The analysis uncovered new action paths based on a clear understanding of the barriers to, and resources for, signing up to the Donor Registry.

To increase sign up rates to the Donor Registry we developed concrete guidelines for how to frame, visualise and communicate organ donation in a transparent, revealing, non-technical and behaviour-driving discourse.

Our efforts gave rise to an update and relaunch of two key SST touchpoints: the Organdonation - tag stilling pamphlet and the Til pårørende - om hjernedød og organdonation pamphlet.

In addition, we provided SST with deep-rooted behavioural insights to help them specify requirements for future campaigns and communication initiatives.
The Client Challenge
When surveyed, 80% of Danes respond that they support organ donation. However, the Donor Registry tells a different story with only about 20% of Danes registered. Despite multiple information campaigns, which primarily emphasise altruistic and moral incentives for organ donation registration, the numbers have remained quite stable. This could indicate that the current communication touchpoints are exhausted.
In response, our challenge was to gain new understanding of the individual and societal root-causes of this apparent "say-do" paradox.
The uncovered insights and root-causes were expected to drive the development of strategic and operational guidelines to support, strengthen and improve communication efforts across SST´s entire platform and organisation.
Our Approach: Root Cause Analysis of Behaviour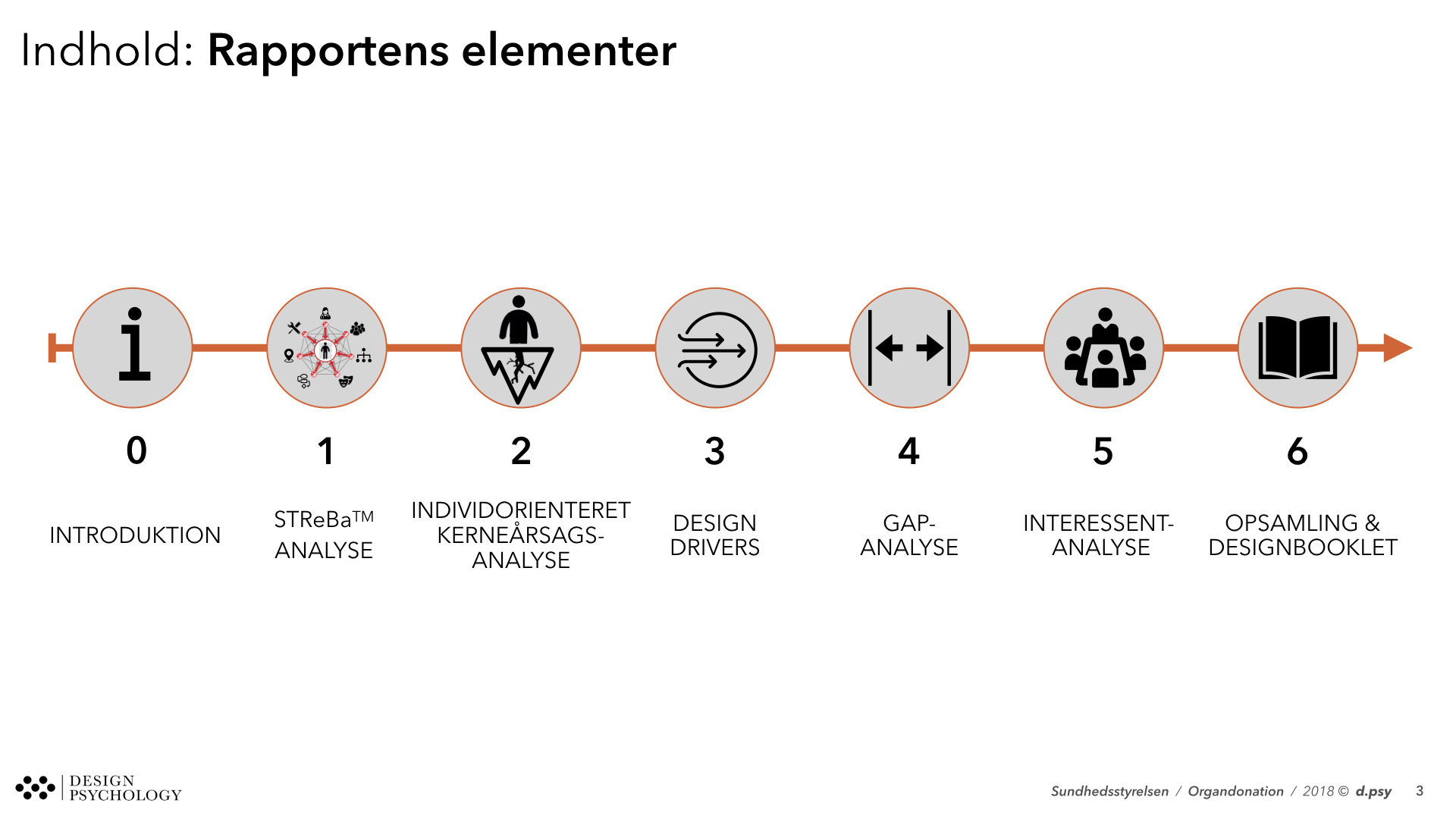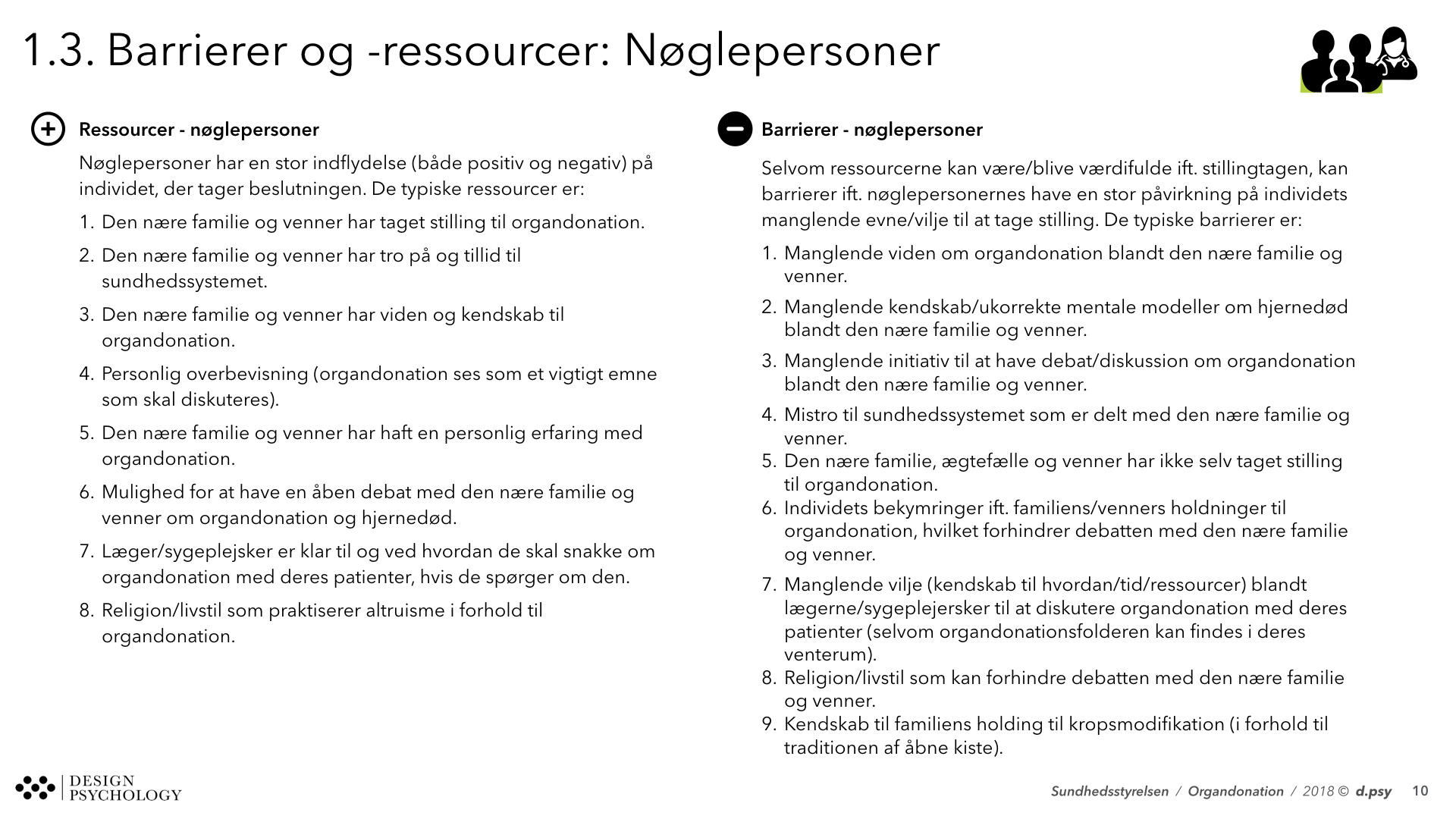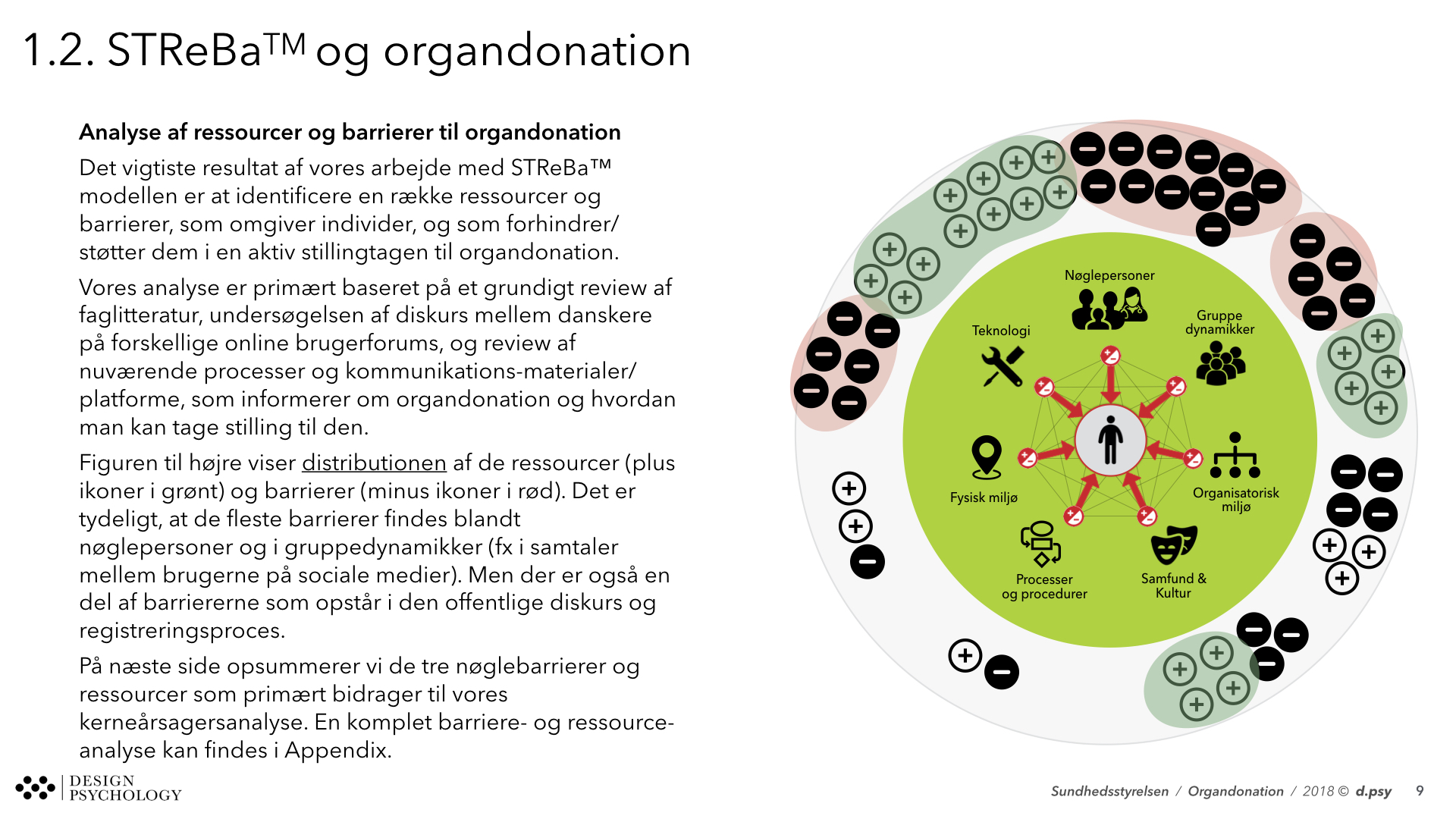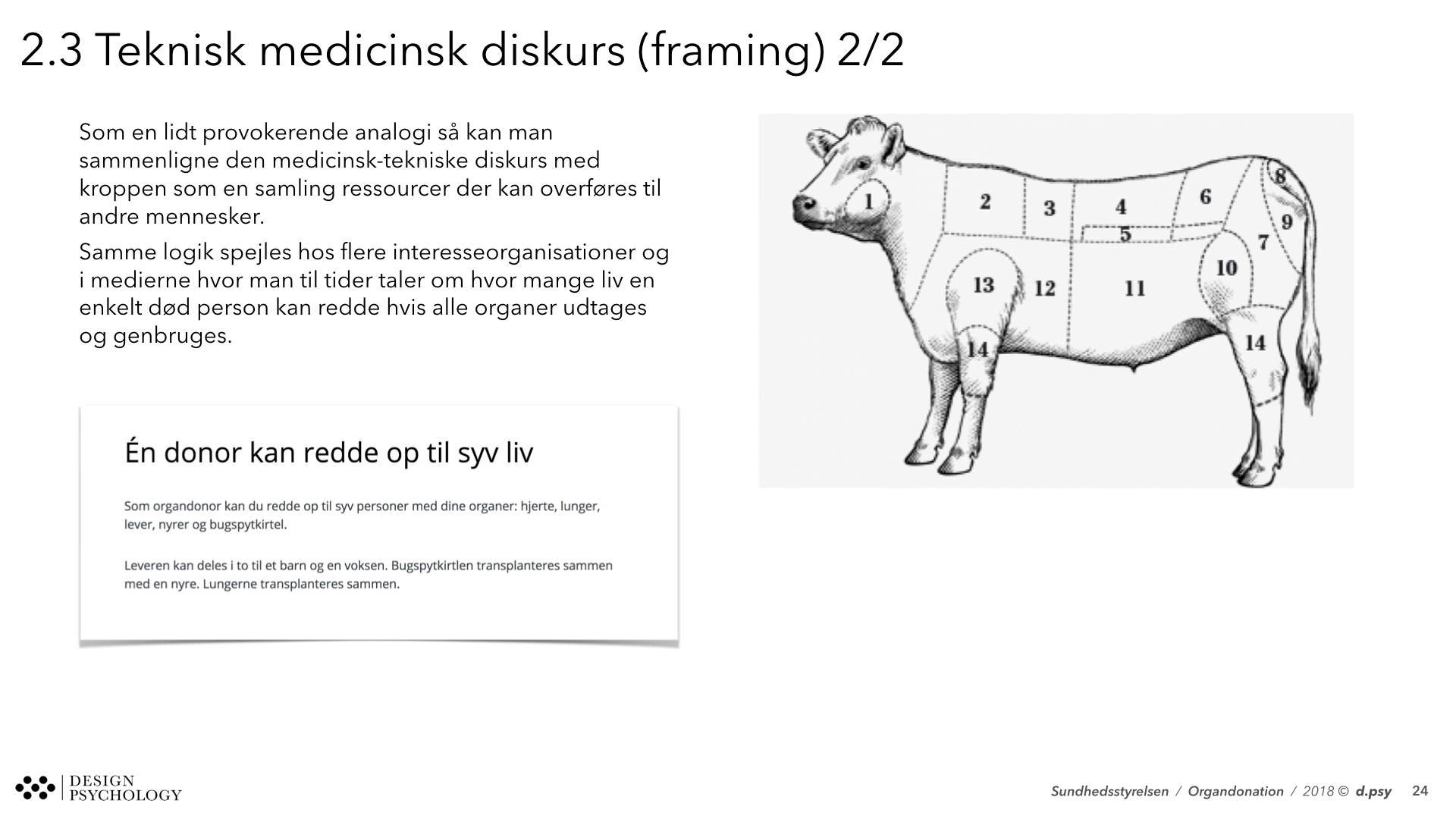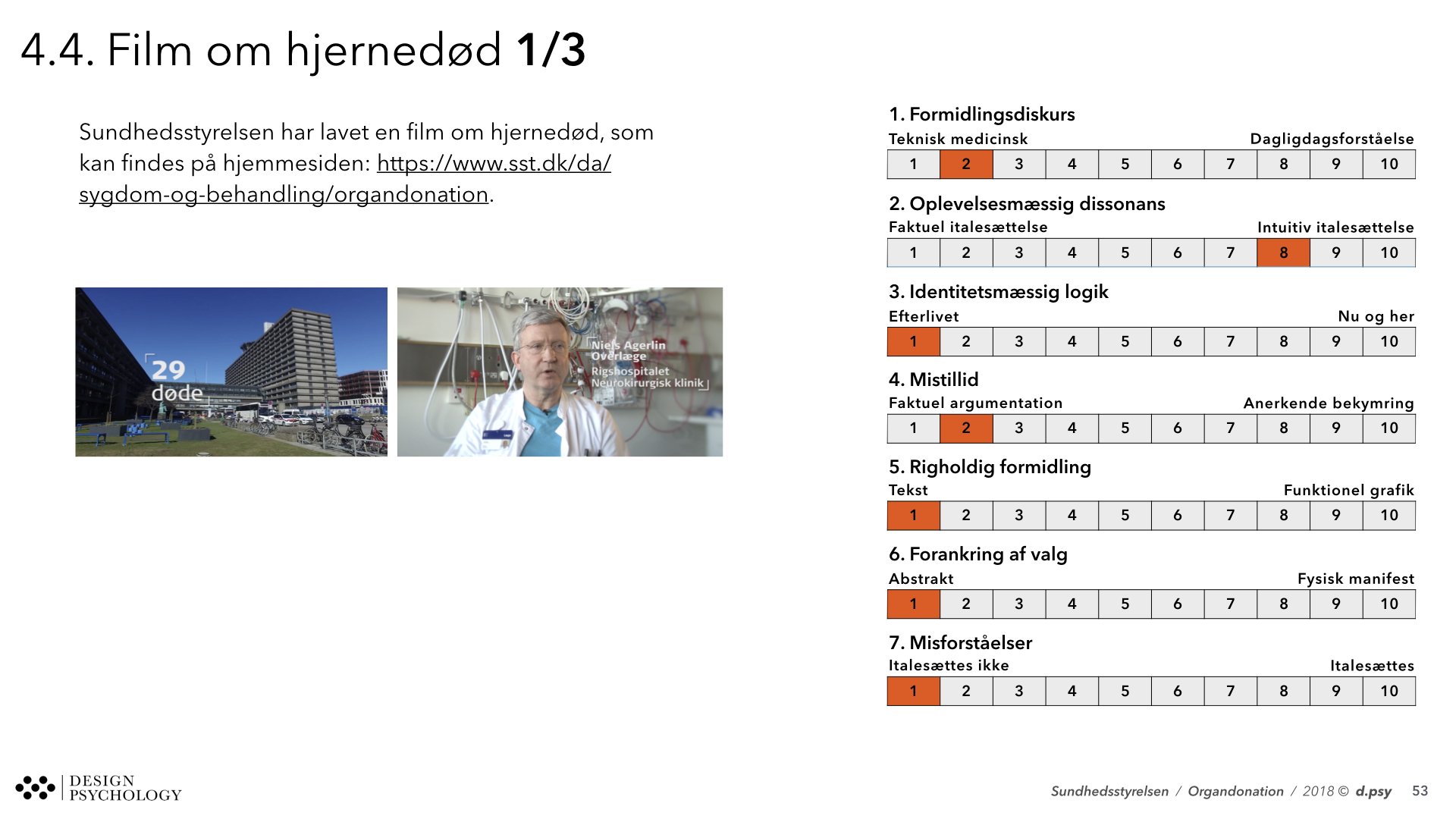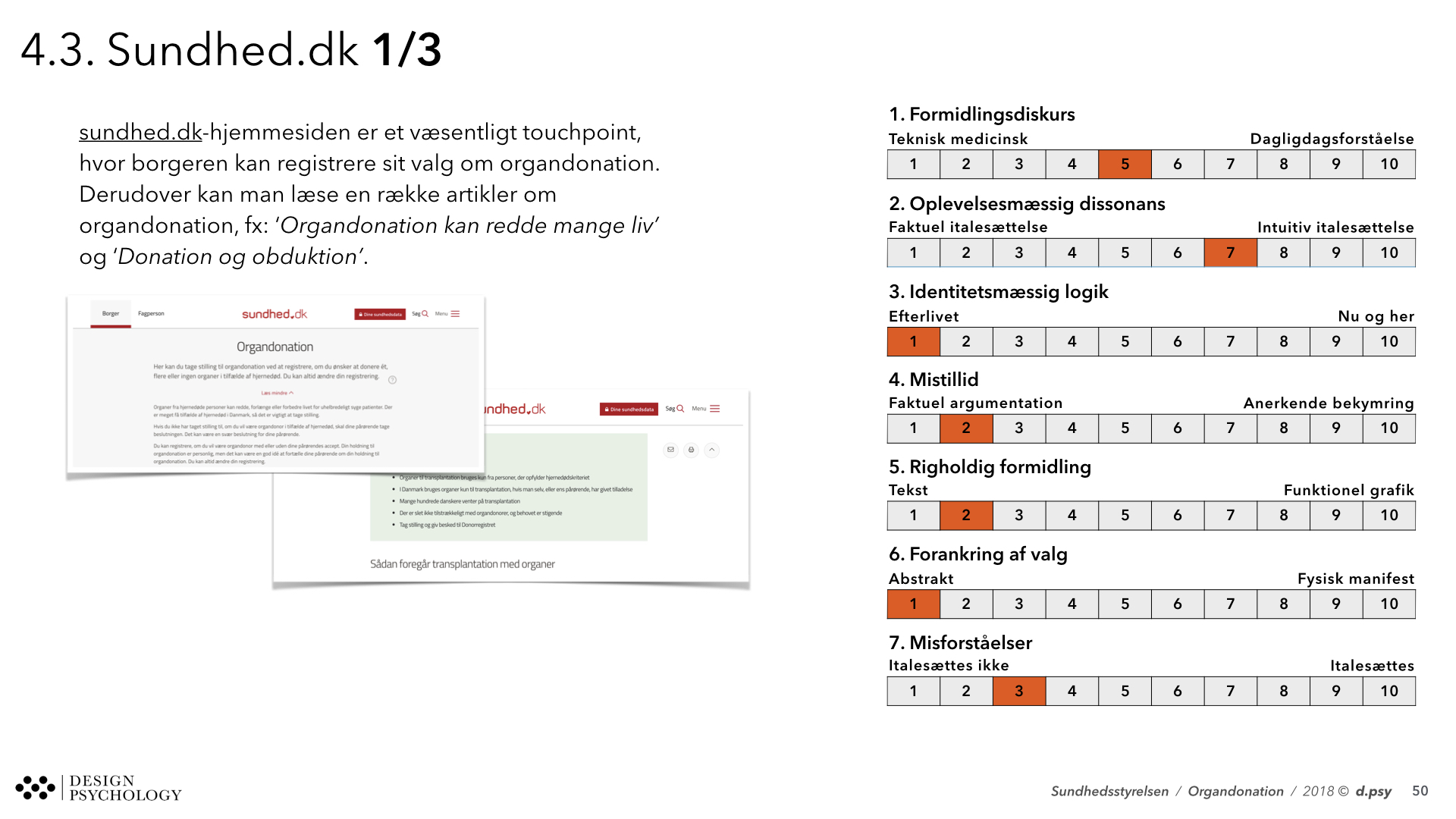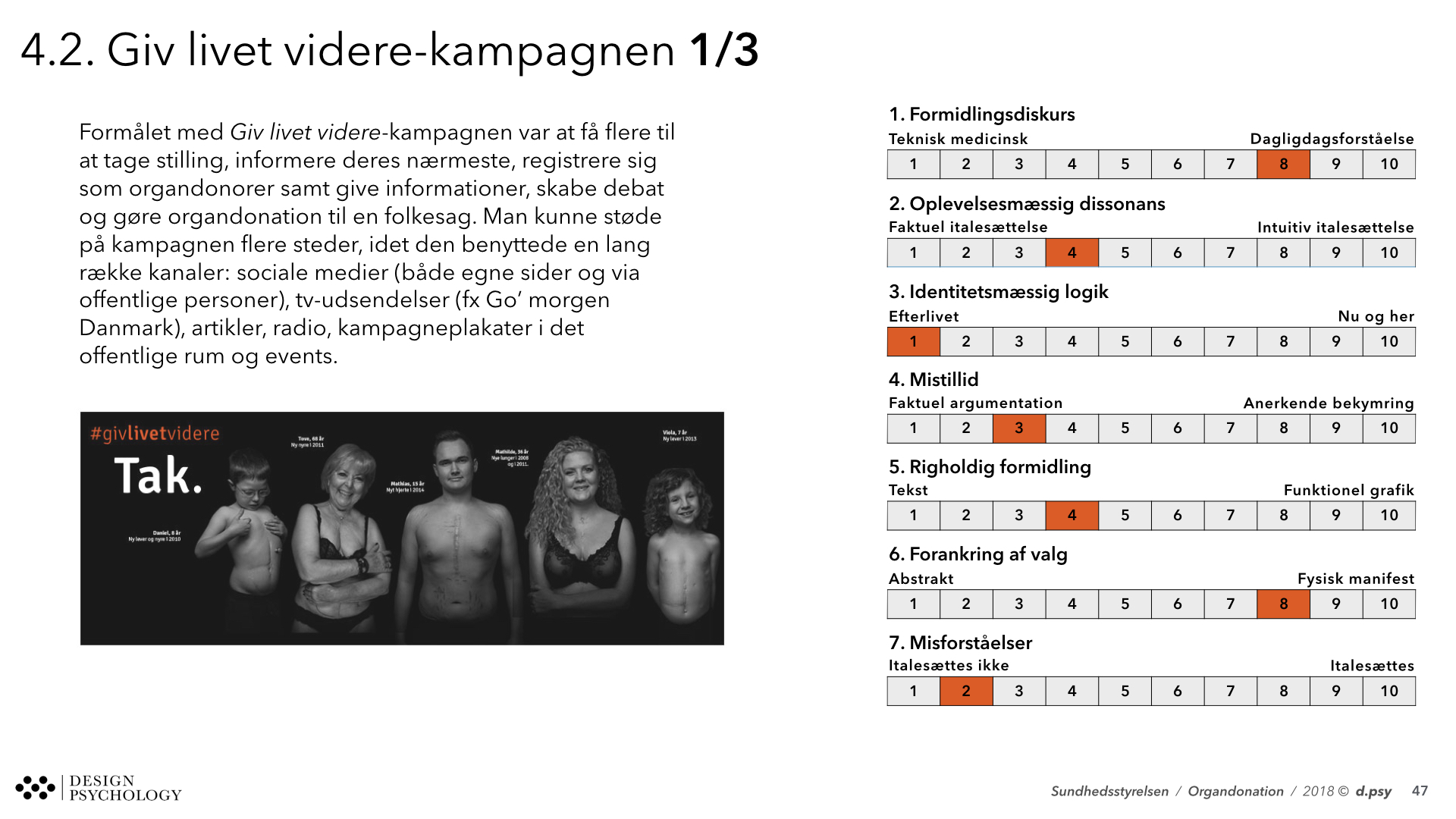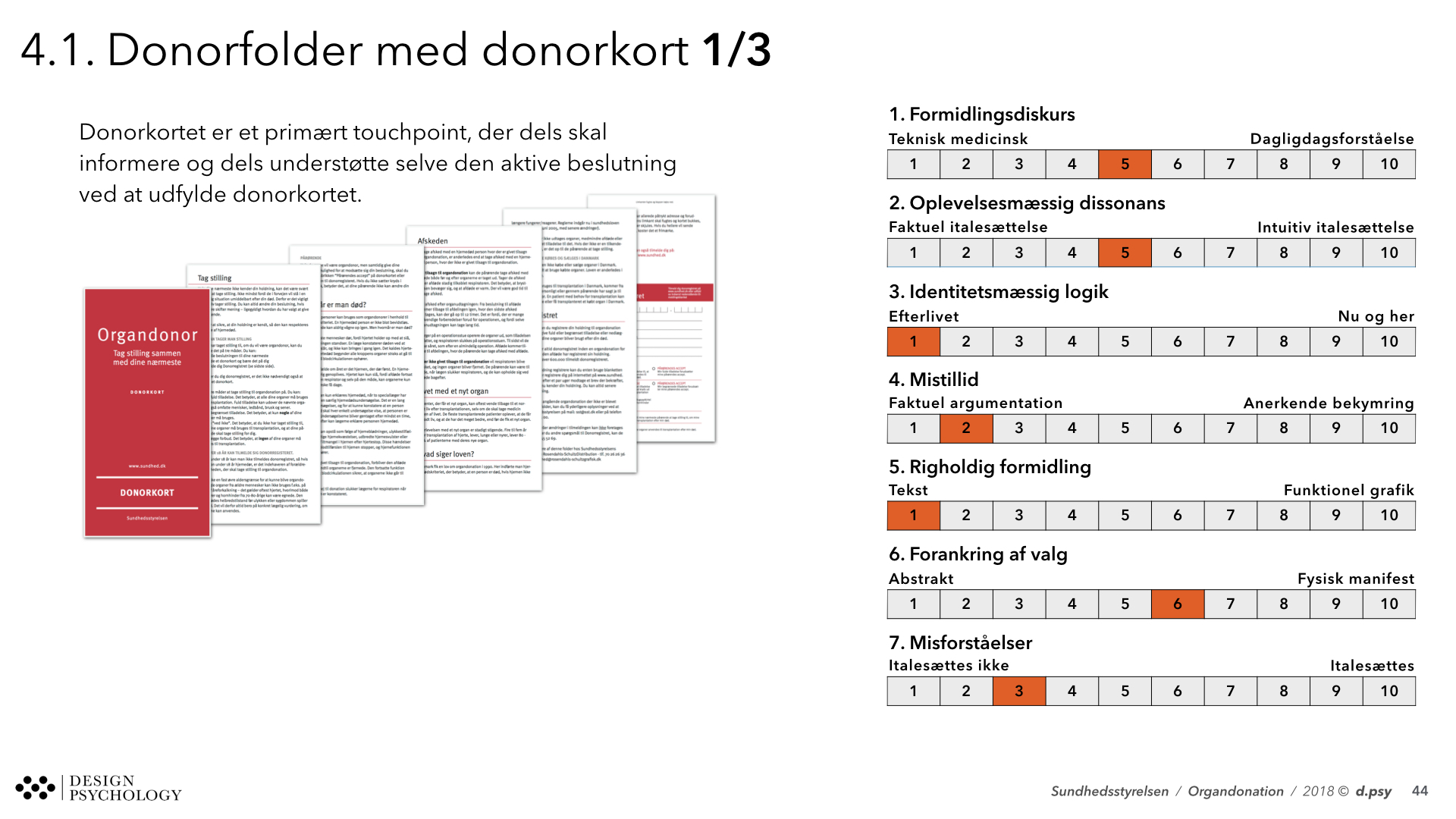 Through desk research and re-decoding of already available user insights, we identified factors that influence potential organ donors in a wider societal and systemic perspective. This study allowed us to understand the organ donation paradox through a unique lens that revealed a more complete picture. It emphasised not only moral or altruistic motivations but also the group, societal, cultural, institutional and technological dynamics and factors that drive the decision-making behaviour and sign-up rates of potential donors.
Second, we dove in to the substance of individual root causes by exploring people's different understandings, existential concerns, myths and misconceptions surrounding the decision-making process for becoming an organ donor.
Through gap analysis we reviewed SST's existing communication materials and identified its strengths as well as improvement opportunities in SST´s current information architecture, touchpoints, and general communication efforts.
Solution: Communication Design Guidelines
We developed concrete guidelines to enable SST to create the best possible information material. The guidelines focused on SST's opportunities to frame and visualise organ donation in a transparent and non-technical way, and from an abstract and distant realm to a meaningful and identity-shaping matter. By anchoring their communication in an everyday setting and empowering organ donation decision making, they increase the probability of sign-ups.
Based on the newly identified root causes, we created tailormade strategic guidelines to support SST´s communication initiatives. In addition, conclusions from our analysis provided SST with a detailed requirement specification list, which ensured the right focus and target for current and future communication collaborations with both internal and external stakeholders.
Finally, we applied our analytical conclusions in an update and relaunch of both the red organ donor card, as well as the information pamphlet for relatives.
* * *
Would you like to know more?
To learn more about the project and how the same methodology may apply to your business please reach out to our Director of Health Tec. and Patient Support: Jon Johansen ∙ +45 6169 1696